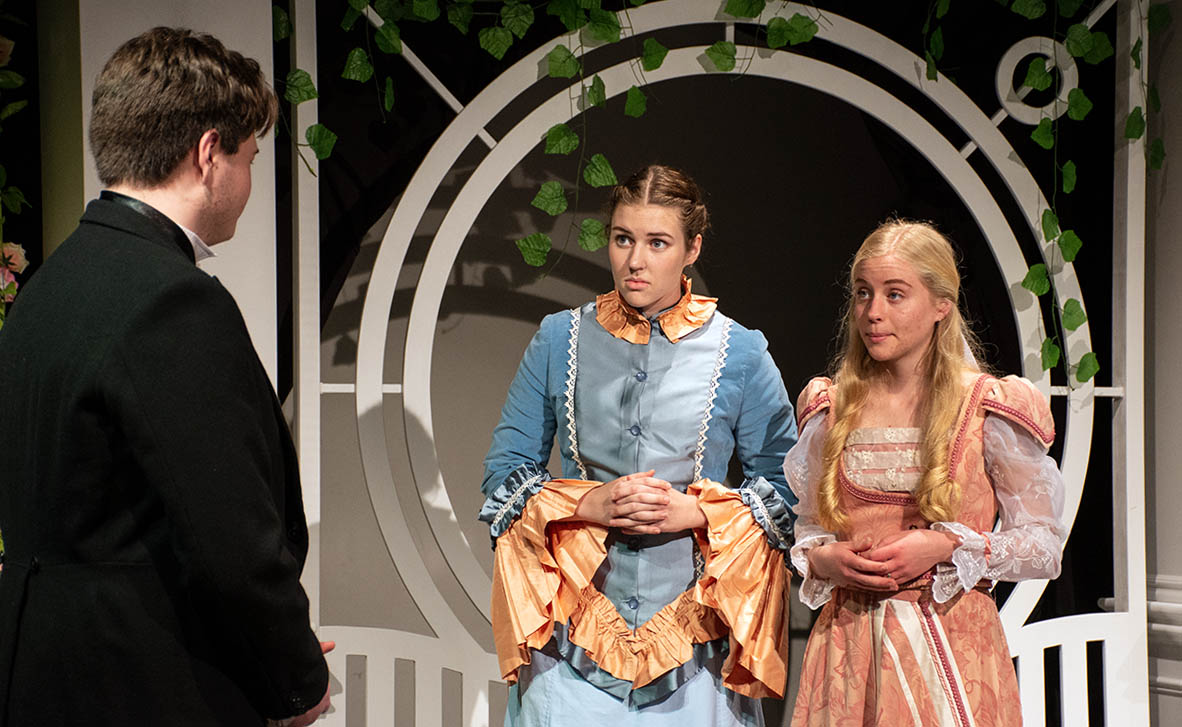 Being Earnest, Becoming Brilliant
Senior School Drama production "The Importance of Being Earnest"

Being Earnest, Becoming Brilliant
This year's Senior School production "The Importance of Being Earnest" received rave reviews from audiences following its three performances last week.
---
Guest review by Mr Daniel Thorpe, High School Teacher
---
Oscar Wilde's The Importance of Being Earnest is an absolute classic of English theatre. It has been performed countless times over the past century, both on stage and in film, to the enjoyment of audiences everywhere.
The Cedar College interpretation of this iconic play deserves to be recognised among the best offerings made in recent time. Directed by Senior Drama teacher Mr Jordan Rose, and performed by an impressive cast of Senior Drama students, the 2019 Senior Drama Production delighted audiences across three memorable evenings.

Ridiculous, Yet Relatable
In contrast to the cold and wintery conditions outside, there was a warmth inside the Cedar College Performing Arts Centre as the audience was captivated by the, at times, ridiculous, yet always charming characters – as relatable today as they were in Wilde's day. This is credit to the superb acting of the performers, who brought their multi-faceted characters to life in a way that was truly remarkable. The link between the virtual lives of the 1890s high society and our current-day highly curated social media profiles, was a thought-provoking highlight of the production.

Absurd, Yet Endearing
From the absurd, yet somewhat ingenious scheming of John Worthing, J.P. (McKenna P) and Algernon Moncrieff (Ishan R), to the vain, yet endearing self-appreciation of the Honourable Gwendolen Fairfax (Anna H) and Cecily Cardew (Hannah L), the audience was left with no choice but to simultaneously laugh at, and pity, their hapless attempts to find love. And who could forget the irrepressible Lady Bracknell (Campbell P), whose family resemblance to her long-lost nephew John Worthing was nothing short of casting genius. The performance was supported brilliantly by a high-quality list of other heart-warming characters, Rev. Canon Chasuble (Mitchell C) Miss Prism (Ava B) and Butlers Merriman/Lane (Daniel H), not to mention a well-resourced and motivated production crew.
The 2019 Cedar College Senior Drama Production of The Importance of Being Earnest was nothing short of a theatrical tour de force, a triumph of the very highest order for all the students and staff involved.