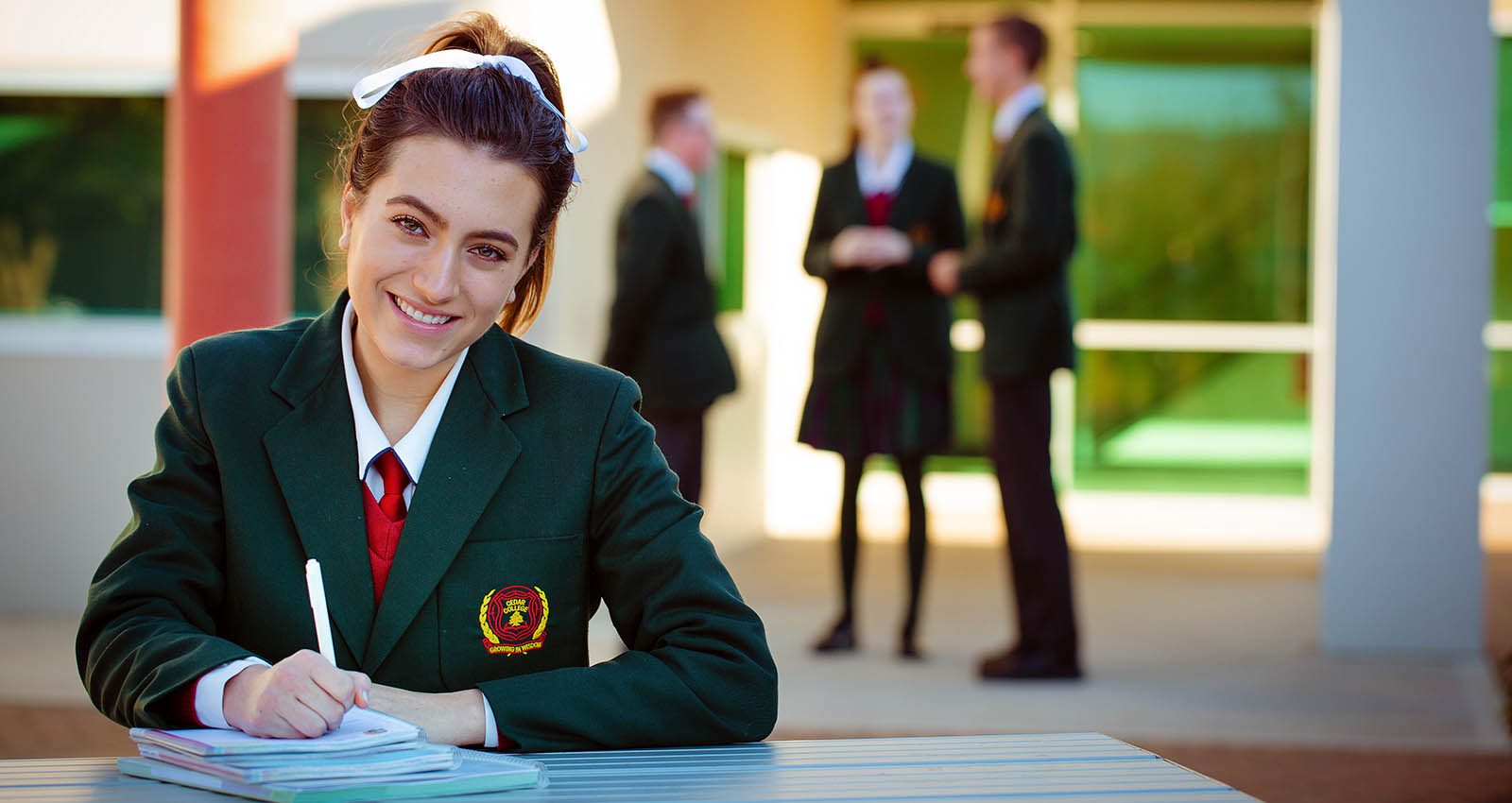 School Fee Information
Our vision has always been to offer affordable Christian schooling. We also recognise that parents and students expect a high level of facilities, staff, resources and technology, all of which contribute to the costs of education
Cedar College strives to balance these costs with our vision of affordable education. The 2023 Fee Schedule is shown below and is also available for download. A number of fee payment options are available which can be arranged via a Direct Debit form if desired.
What's included?
The 2023 Tuition Fees include the full year's tuition expenses as well as stationery, exercise books, excursions, camps, technology levy, Student Diary, Student ID Card (Year 7-12), Family Yearbook, and laptops for students in Years 7-12. While all school camp fees are included in the tuition fees, some activities (such as Inter-school sports events, private instrumental lessons, personal items for the Year 10 Bushwalking Camp and certain Senior School VET subjects) will have an associated cost not covered by tuition fees.
Discount for early payment
If the full year's fees are paid by the due date for the Term 1 fees, a 5% discount on tuition fees will apply to payments made by direct deposit, OR 4% discount if paid by Credit Card (VISA/Mastercard).
---
Direct Debit
Direct Debit payments can also be set, in conjunction with our Finance Office. Download our Direct Debit form here.
---
Discount for multiple children
Our fee structure includes progressive discounts for multiple children from the same family attending Cedar College, with the fourth sibling being free.
---
When do School Card rates apply?
When a family has been assessed as eligible School Card holders by Centrelink and the Department of Education and Children's Services, reduced tuition fees may apply. A separate School Card fee schedule and application form, are available from the Front Office for qualifying families.
Fees shown are valid for 2023 school year, and are subject to an increase for 2024 school year.
---
Capital Levy and Senior School Book Bond
Due to the Capital Levy being charged per family and Senior School Book Bond being refundable, these will continue to be shown as separate items.
†2023 Capital Levy (Per family) A capital levy is charged on a per family basis in addition to the Fee Schedule shown above. This levy is not tax deductible. Capital Levy (Annual) $400.
*2023 Book Bond, for all students in Years 10-12, will be charged when the student begins Senior School. Please note that this is refundable, provided books and laptop are returned in good condition when the child leaves the school, or at the end of Year 12. Once off Senior School book bond: $200.
#Laptops remain the property of the School and are provided on loan to all students in Years 7-12 for the duration of their schooling at Cedar College.