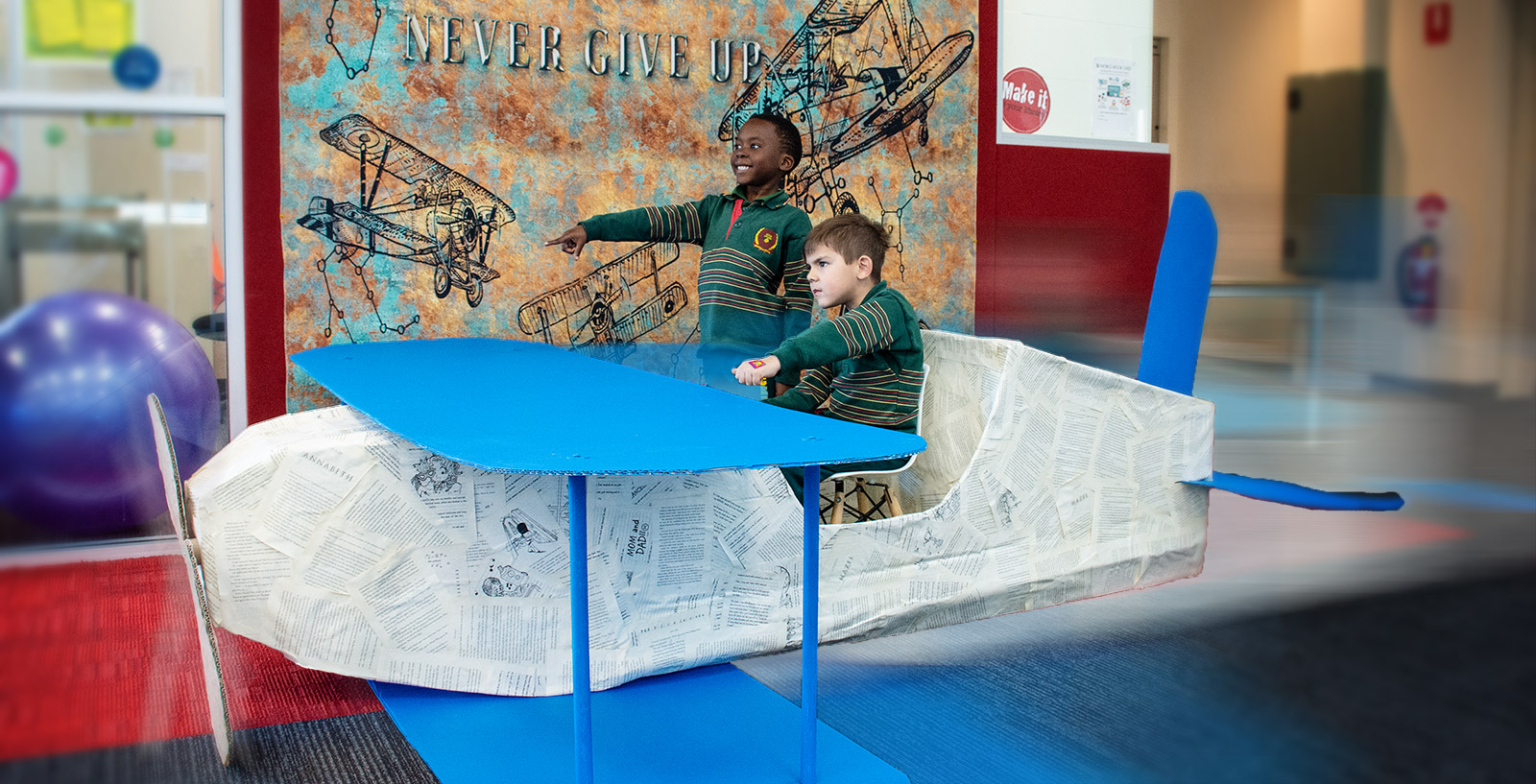 Around the Campus, Term 3 Week 3 – 2019
Getting ready for a super-sized Book Week
Look, up in the sky, it's Book Week!
Is it a bird? Is it a plane? No! It's Book Week coming towards us at the speed of light! "Reading is my Super Power" is the action-packed theme for Book Week 2019.
The Book Week dress-up parade is on Wednesday 21st August.
Students can come dressed up as a favourite book character or as a super hero, in keeping with the "Reading is my Super Power" theme. If students are dressing as a book character, we would love them to bring the book or a copy of the cover if they can. The parade will start at 9am in the Auditorium. We hope you can invite friends and family to come and see the students in their dress up splendour.
Book Fair
A Book Fair will also be open at the following times in the Library Theatre Room
Tuesday August 20 – recess, lunch and after school, until 4:00pm.
Wednesday August 21 – before school, all day and after school, until 4:00pm.
Thursday August 22 – before school, recess, lunch and after school, until 4:00pm.
We look forward to a super week of books, costumes and reading fun!
---
Mrs Emma Barnard, Upper Primary Library Teacher
---
Work Experience, Working Well!
Here at Cedar College, we like to do Work Experience well!
A recent article in The Advertiser in June, stated that "South Australia's High School work experience system is broken", but survey results from Cedar College families with past Year 10 students, recorded that 98% said work experience was beneficial for their child.
Time and effort pays off
Yes, it takes a lot of time and effort for the school, family and business, and sometimes there are hiccups; but according to The Advertiser, "work experience opportunities can be important in helping to showcase what it is like to work in an industry" and "preparing our young people for current and future industries is vital", and that is what we do at Cedar College!
In late June and early July, our Year 10 PLP students undertook a week of work experience in various industries.
---
Mrs Bronwen Burleigh, Pathways Co-ordinator
---
News and Notices
Student Free Days – Term 3
Please note that Friday September 6 is our Student Free Show Day for all students.
---
Uniform Shop on Qkr!
We've made a number of smaller uniform items available to purchase on the Qkr! Uniform shop.
The Uniform Shop now has its own menu on the Qkr! app (just below the Canteen menu) where you can order and pay for a range of items such as hats, socks, tights and hair accessories.
When you order, you will first need to select a delivery and notification method. Once your order is ready, the Uniform shop will send a text message or email to let you know it's ready to be picked up.
---
Grandparents Day
Our special day for Primary School grandparents & grandfriends is Friday August 23. 
Please use the online RSVP form to let us know if your child's grandparents will be attending.
---
Year 12 Information
For all Year 12 students, the 2020 SATAC Applications are now open. Please note the important dates below.
August 5 – University Applications  https://satac.edu.au/pages/undergraduate
August 5 – TAFESA Applications https://satac.edu.au/tafe-sa
Important Dates to Remember
University (Undergraduate)
August 5, 2019 – applications open for courses starting in 2020.
September 30, 2019 – due date for fee payment $45 ($185 after this date).
December 18, 2019 – change of preference for main offer round in January.
December 21, 2019 – all offer round.
TAFESA (no application fee)
August 5, 2019 – applications open for courses starting in Semester 1 2020.
November 19, 2019 – complete course admission requirements for 29 November 2019 offer.
November 27, 2019 – change of preference deadline for 29 November offer.
November 29, 2019 – first round offer.
January 8, 2020 – second round offer.
---
SA University Open Days
August 16 – Friday: Flinders University 9.30am – 3:30pm
August 17 – Saturday: Flinders University  9.30am – 3:30pm, Torrens University Australia – register online, Tabor College 10am – 3pm
August 18 – Sunday: The University of Adelaide 9am – 4pm, Charles Darwin University 10am – 2pm, TAFE SA College of Arts 10:30am – 2:30pm, University of South Australia – City West & East 9am – 4:30pm
August 27 – Tuesday: University of South Australia – Mawson Lakes 4pm – 7.30pm
August 28 – Wednesday: University of South Australia – Magill
4pm – 8pm