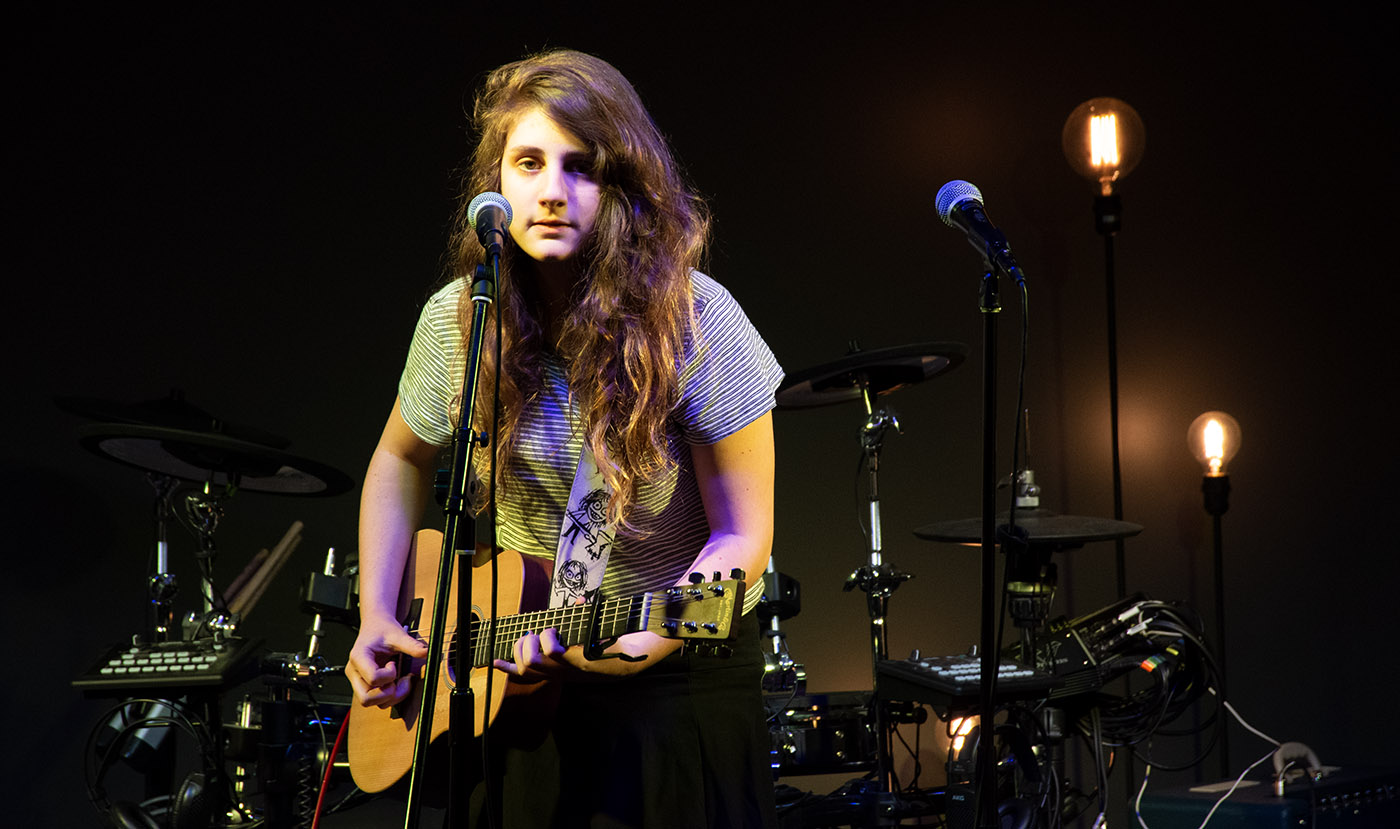 Unlimited Potential
A journey from Reception to Year 12, and beyond
We often talk about the potential of each Reception student, but we often can't begin to imagine what they might achieve as young adults.
A recent example is Cahli Blakers, who began Reception at Cedar College back in 2006. 
Through Primary and High School, Cahli developed a love for music, firstly learning violin and later picking up the guitar. A "chance" work experience placement in Year 10 at Northern Sound System opened up connections in the music industry and further developed Cahli's interest in writing and recording her own music.
Top Music Accolade for Cedar Graduate
Yesterday, we heard the exciting news that Cahli, who graduated from Cedar in 2018, and is now one half of the musical duo "Teenage Joans", won Triple J's Unearthed High competition. The nationwide competition attracted over 1700 entrants, and recognises the top new music talent in the country.
Cahli was a favourite performer at our Soulstice music events, and it has been wonderful to see her continue to excel in her passion for writing and performing music. We continue to wish her every success in what is sure to be an exciting career.
Over the last two weeks we have been meeting with our new Reception families for both 2021 and 2022, as we help prepare them for their school years ahead. We don't know what these students will achieve after they graduate, but we have the privilege of journeying with them and helping each one to realise their full God-given potential.
Finishing Year 12 Well
Year 12s are currently working hard to finish off assessment tasks, and revision is well underway for their upcoming exams, which will take place early next term. Holiday study workshops are being organised and many Year 12s are in the process of completing their applications for tertiary study next year. With invitations to Formal being sent out, the excitement and anticipation of finishing Year 12 is in the air, with the end goal now in sight.
The Road Ahead
Our Year 10s and 11s have completed their subject selection process and are working hard at their studies in order to set themselves up well for next year and their pathway beyond. They have also been considering opportunities for student leadership in 2021, with applications for Year 12 Prefects, Community Leaders and House Captains opening last week. Earlier this week we also farewelled our intrepid Year 10 Bushwalkers, as they set off for their 3-day adventure which has become a "rite of passage" for our Senior School students. This journey through the Flinders Ranges is often a time when our Year 10s come together as a group, and begin to prepare physically and mentally for the coming ups and downs of Senior School that undoubtably lie before them.
Previous Newsletters
Read the full newsletter online